Human Cities festival > visit the Toolbox blog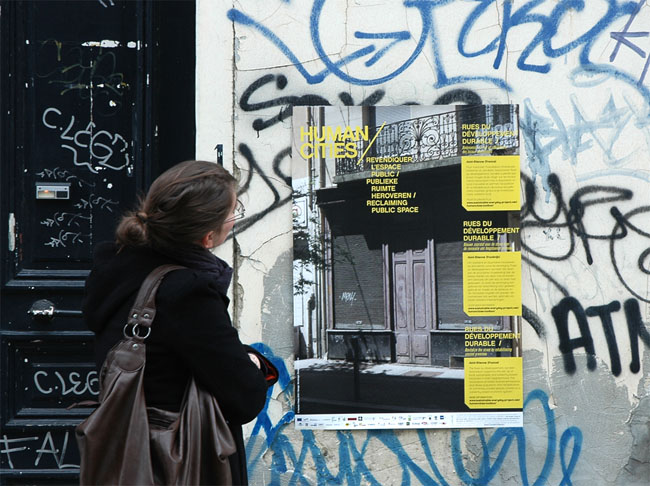 From Friday 16th to Sunday 18th of March 2012, the Human Cities Toolbox is in the street in the area of St Boniface in Brussels!
20 tools are presented in posters spread in the streets of the district in places where those examples could be happening : it's your turn to let your imagination taking over through this « action-walk » to reclaim public space…
The Toolbox is a production of the Human Cities Network. It has been created and developed to inspire everyone to undertake projects and actions in the public space. The Human Cities Toolbox is proposing a selection of European existing examples, inviting those who wants to reclaim public space to start action!
To visit the Toolbox website, click here >>>
To know more about the Human Cities Festival, click here >>>