CREAM o' GALLOWAY DAIRY FARM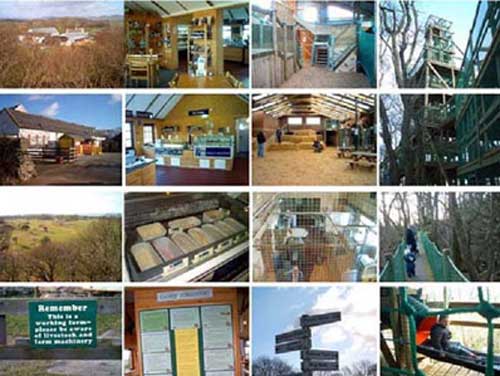 Cream o' Galloway Dairy Farm is an organic dairy farm which was launched to increase biodiversity and enhance the experience for visitors.
Key Innovation
They are currently monitoring how they manage waste, energy and water to target how they can save it.
Problematic background and context
In 1992 the owners of this family dairy and stock farm met and decided that in order to secure the future of the farm and the four families living there, moves needed to be made to diversify and add value to farm produce. They realised that intensive agriculture was continuing in a way that could not sustain itself. At the time farming was heavily subsidised by the government due to WWII. Now farmers face charges for over production.
Solution description
The farm was altered to produce a small quantity of high quality organic produce. Where the animals well being was of upmost importance resulting is less need for antibiotics. They decided on making ice cream from the milk and opening the farm to the public with a view to educating people on sustainable farming and quality. There is also an excellent adventure playground (inside and out) for children built by the farm workers.
Timeframe
2 years to get it started
Development phase
Diffusion:
The visitor centre and the sustainable model is one that could easily and effectively be implemented in other places. The visitor centre gives insight into how sustainable and organic farming works and can be benefical and how to provide excellent customer service.
Maturity:
operational for 10years has improved but development is an ongoing process. Plans for the future include diversifing into organic lamb and pork and joining with other farmers in the area to run a cooperative abatoire.
Revenue/costs model
£700k – revenue
Social evaluation
Environmental evaluation
Economical evaluation
Authors
Ian Grout / The Glasgow School of Arts / United Kingdom