SLOW FOOD IN POLAND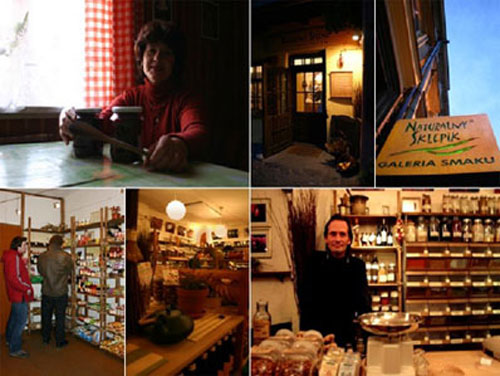 Searching and choosing organic and processed food to distribute under one brand.
Problematic background and context
Consumer awareness of product quality is growing. The strong target group in Warsaw, with its refined world-view, attaches importance to traditional taste, and finding little time for arranging meals chooses restaurants offering regional cuisine. It also often will buy a ready-made product that has 'home-made' associations.
Solution description
Visana is promoting the idea of Slow Food in Poland. Co-operating with a group of producers that to date have not owned their own distribution network on a wider scale, Visana came up with its own brand: "Soplicowo i okolice", simultaneously creating a logistics and distribution network. The company trades in organic produce farmed with traditional methods. It co-operates with local producers, offering better sales opportunities for their products in exchange for production under the "Soplicowo i okolice" label. In this way, small producers have a bettter opportunity to sell their products, and city consumers can access and try high-quality products from a trustworthy source.
Timeframe
The undertaking taken up by Visana Consulting Group Ltd. has been going since August 2003.
Development phase
Diffusion:
Presently, Warsaw is the basic sales market, and recently Cracow has been included as well. The company's development plan in terms of expanding their assortment and making additional investments is tending towards a larger trade network in the whole country.
Maturity:
In its further perspectives, so as to somewhat increase its sales, the company intends to enter the direct company activity sphere, as well as production. This may go together with taking over co-operating production companies, incorporating them into the company, or investing in new product lines. These would have significant impacts on their profit margin, the prices of raw material purchases, and production quality control. At the same time, due to the borders with the European Union opening and the high interest in the Slow Food movement, the next few years will see an attempt to enter the European market.
Revenue/costs model
At the start, each of the company shareholders shouldered his own investment, which allowed for the handling of basic needs. At present, the company is surviving off of dividends. The costs are divided between office rental, storehouses, accountancy, staff salaries, transportation (rental costs and gas) etc.
Social evaluation
A new lifestyle is presently being created, being in symbiosis with healthy and traditional food, consumer awareness is growing, and with it more concern for the derivation and quality of products. In this way Poland is slowly starting to follow Western trends, where supporting small regional food producers is promoted – particularly original and culturally-specific items, traditional and healthy foods that are unfortunately threatened with obsolescence.
Environmental evaluation
The products available in Visana's selection are made from natural ingredients and grown in environmentally friendly conditions. The soils are fertilised with natural composts, and the fruits and vegetables contain no pesticides. This causes an increase in traditional farming methods, with fertilisers that do no harm to the environment.
Economical evaluation
The undertaking the company has launched presently involves a network of thirteen producers, working under the common Soplicowo i okolice brand name, as well as around 40 receivers in Warsaw alone. All the participants are currently profiting from the co-operation. On both sides, producer and distributor, the risks and profits are split evenly. They are employing more workers, the production firms are expanding, investing in a machine park, and the mandatories are getting more confident, and therefore are able to afford new ideas.
Authors
Grzegorz Cholewiak / Academy of Arts in Cracov / Poland