EPPS agency MAPS THE STUDENTS' COLLABORATIVE SERVICES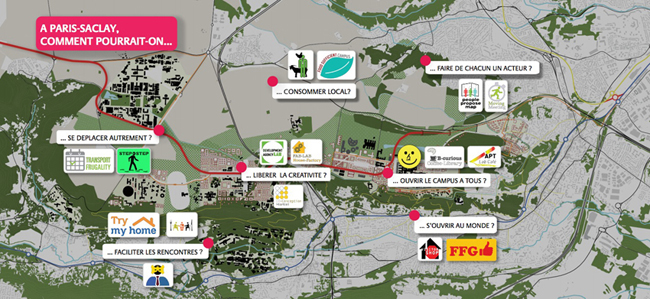 EPPS the development agency of the Paris-Saclay campus shows high interest for the video-sketches made by the
students as a complementary way to approach urban planning, starting from the people and the usages of the urban environment. They publish a map localizing the 16 solutions of the students on the campus. A more detailled article is in preparation. A possible follow-up of the collaboration between EPPS and the ENSCI Paris DESIS Lab is in discussion for the first semester 2013. For more information see the Paris-Saclay website and the map of collaborative services.