POC Brico-conciergerie
From DIY to eco-renovation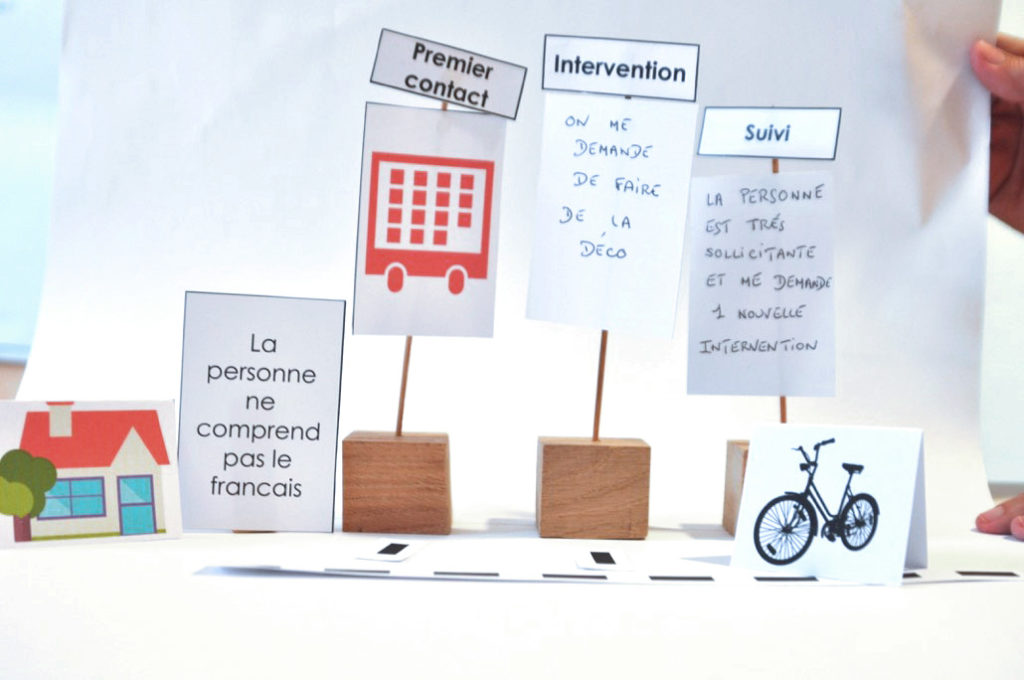 Supporting and simplifying
Many households, including low-resource and energy poor households, do not receive the support to which they are entitled. A series of family meetings, organised during the setting up of Lille'sinnovation laboratory, and together with La 27e Région, confirmed this: how can we increase people's awareness of the importance and benefits of energy construction? How can we support them and make it easier for them to request existing public aid?
One of the proposed options is to provide residents with a local service, embodied by a local stakeholder – a "neighbourhood concierge" – offering small home repairs and energy-saving system installations. These small services are just an excuse to establish a sense of trust and proximity. It should also guidefamilies in need towards existing support solutions.
Neighbourhood DIY-concierge
Over the past ten years, in order to meet home renovation challenges and energy insecurity, the State, together with local communities, have committed themselves to the structuring of a service for tenants that facilitates high-quality constructions consistent with the household's income.
Thus an efficient service is now available, capable of dealing with the diversity of housings and tenants: individual houses and condominiums; low and moderate incomes, occasional advice or full support.
Neighbourhood DIY-conciergeresponds to the observed unawareness and scant recourse of these services. Staring in March 2020, they will be tested for six months in the Fives neighbourhood in Lille, Phalempins in Tourcoing and finally in Armentières.
Holders : Direction Habitat de la Métropole Européenne de Lille
Designer : La 27eRégion
Stakeholders : La Vitrocylette ; La Fabrique de l'emploi, CCAS d'Armentières, communes d'Armentières, Lambersart, Lille et Tourcoing, Compagnons bâtisseurs…
Photo credits : Direction Habitat de la Métropole Européenne de Lille, POC Brico-conciergerie