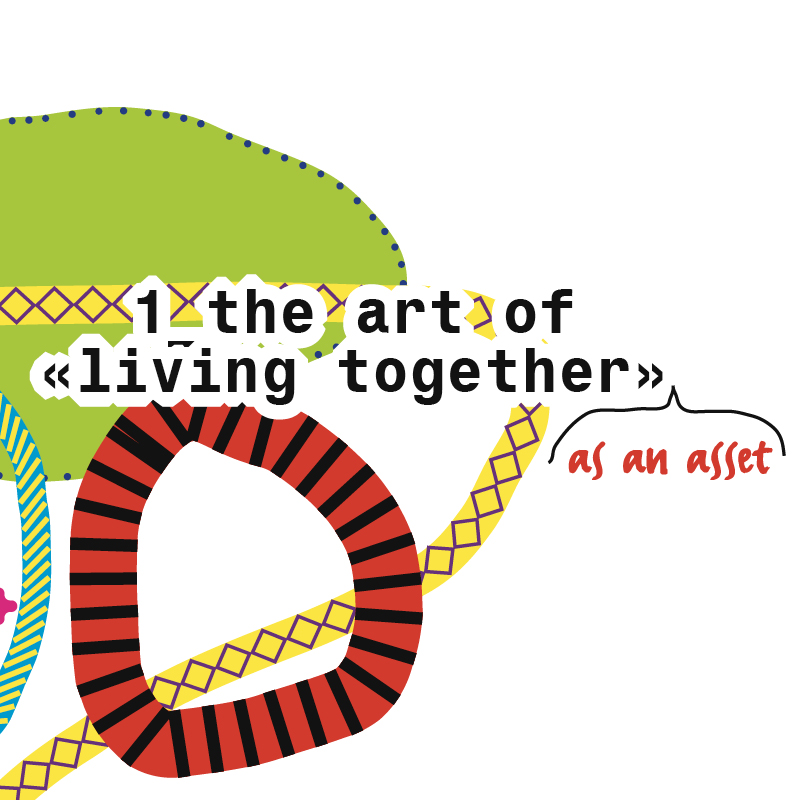 The Collaborative City is a city wherein spaces, infrastructure, facilities… are all thought out to promote the meeting between communities, stakeholders and entities that do not have the opportunity to meet each other normally. Collaboration only happens when people meet, gather together, become familiar and get to know each other… (…today, design must reinvent a "living together" that will resist to emerging problems and help resolving them…)
(Open) meeting places
Talk (always) to your neighbours
Together and (or) connected
Dense (but fluid) city
(Re)making society
How is spatial design able to encourage co-presence, encounters, relationships and, ultimately, collaboration (whatever the conditions of socialisation are).
How can the design of collaborative neighbourhood services, neighbourhood concierges and local communities (continue) to connect populations that live side by side or cross paths, but often ignore each other?
How does design help to reshape local services by listening to users, developing with them the best way to meet their expectations and imagining digital as an enrichment of socialisation(and not as a substitution)?
How does design rethink public space, create itineraries throughout the city, re-arrange people flow and imagine "policies of time" in order to reinvent socialisation(while preserving each individual's vital space).
How does design support third places of working together and the emulation between its different users, while experimenting (to reinvent) new ways of living in society?