POC La Station, St Omer
Workstation…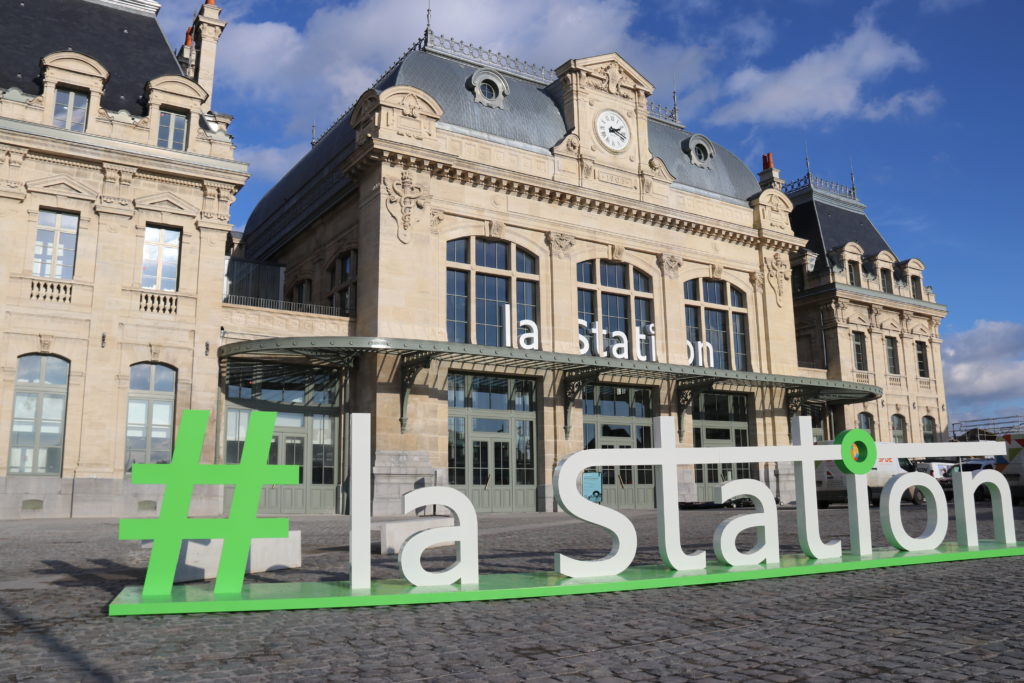 A station to work together
The Station is a workspace that stimulates collaborative approaches. It's an ecosystem where everyday, people meet and collaborate: freelancers, students, micro-entreprises and telework employees who use coworking spaces and shared offices; entrepreneurs, professional project leaders or staff members accessing FabLab training and technologies to learn, test and prototype; businesses, associations, project teams who benefit from these creative spaces to have alternative and "beyond the walls" work sessions. 
Prototype before deploying
The Station was first prototyped in a pavilion on a 1:20 scale of its final construction, both in terms of surface and services. This pavilion, also called The Station, is located on the esplanade of Saint-Omer station since June 2016. It welcomed more than 15,000 visitors over the first two years, allowing to anticipate and test the service offer for activities, partnerships and prospecting, along with potential contracts for The Station.
The Station aims to be a trigger for initiative or entrepreneurial attitudes.
This comes at a time of takeoff for personal creative leisure practices (maker and DIY movement), of the proposal of new forms of work organisation (in an area historically marked by an industrial and salaried employment culture), as well as the need to welcome and support talents and entrepreneurs looking for modular and flexible working solutions.
Project holders :Association La Station
Designers :Aurélien Brietz
Stakeholders : Communauté d'Agglomération du Pays de Saint-Omer,station network Eperlecques, Fauquembergues, Lumbres, Thérouanne & Aire Sur la Ly
Photo credits : Aurélien Brietz