Living life
May 28, 2013
Contributor: Gothenburg
Workshop:
Resource efficiency – CO2 reduction /  Assessing the footprint of a meal/urban food demand –  What food purchasing criteria to effectively lessen footprint? -What key behavioural changes to promote to effectively lessen footprint?
The art of combining happiness and the environment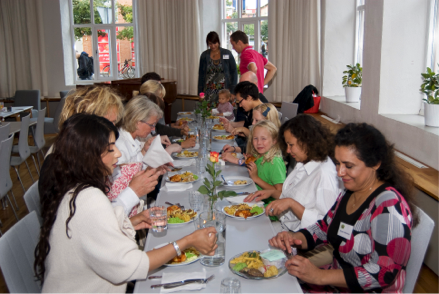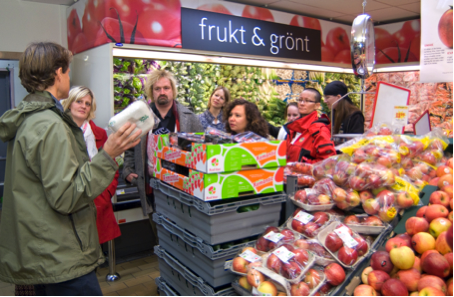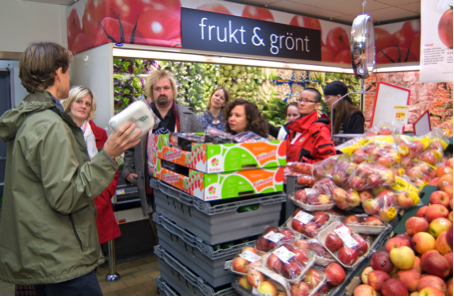 Live more sustainable in a joyful way. Eleven families in Gothenburg tried their hand at sustainable living for one year. Reducing waste was where they did best. It was important that the families should be more aware of their lifestyle. A sustainable life style did not mean a poorer quality of life.
The themes were: Food, Consumption, Waste, Energy consumption, chemical use, Leisure and celebrating and Travel. The families were given information and coaching from municipal experts.
The families made a good result both in way of enjoying and make way to live more sustainable. The families reduced their climate emissions by 14 per cent over the year. In sector food they reduced their food-waste by 25 per cent.
The families experienced things in life that you cannot buy for money. They experienced a richer inner life, a more meaningful life. The families got more connected to each other, they had a goal in common, and a journey to make, which involved all the family members. They lived more sustainable, they saved some money. Benefits for the city of Gothenburg: The city received the environmental prize for its achievement at the annual Swedish Recycling Awards in Stockholm, in 2011. The city got awareness by their citizens.
Pro and contra…
The participating families had different levels to understand and approach the challenge.
Living Life attracted great attention from the media, which was the intention. The project got very well known by the Gothenburg inhabitants.
What are the lessons learn to be used/transferred/implemented in the other partner cities?
To reach all kinds of inhabitants in the community, be prepared how to work with language barriers, and cultural differences.
In the City of Gothenburg we have the plan to reach a greater population with a similar challenge and questions (Living Life). How do we reach them and how do we motivate them to eat more sustainable?