URBACT II, "Athens, Metropolis of Taste" event, 27.06.2014
On 27 June, three Urbact II programs united at "Varvakeios" Athens Central Market to celebrate the event "Athens, Metropolis of Taste". The event took place on occassion of the "Declaration for the International Days of Markets" as advanced by URBACT "Markets" partners.

In particular, «Sustainable Food in Urban Communities» – City of Athens, «Gastronomic Cities» – City of Korydallos and «Markets» – Region of Attica participated in the event hosted by the City of Athens.
Four well-known Greek chefs operating restaurants that use organic and quality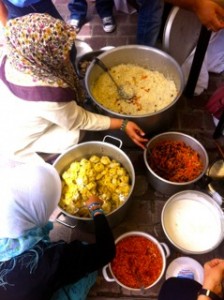 local products, "Nigerian Women's Association" and "Afghanistan Immigrant and Refugee Association" cooked and offered food to everyone. In this way they promoted the idea that taste can unite and befriend all civilizations, thus focusing on sustainability as social inclusion and the richness of food cultures in Athens. At th e same time visitors were informed about the three Urbact programs running in the two cities and the region of Attica.
With regards to Urbact "Sustainable Food in Urban Communities", a number of visitors expressed their interest concerning the program content and the participative bottom-up methodology. At the same time a number of them who are related to the food sector were interested in participating in the Local Support Group. Seemingly participants coming from civil society and the private sector shall increase a bit in number, and we expect that this shall have a positive effect in elaborating and promoting the Action Plan.
In conclusion, everyone has agreed that similar events can be multiplied in Athens in order to promote sustainable food systems.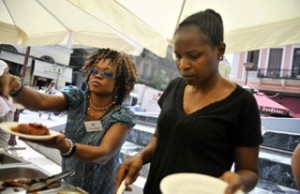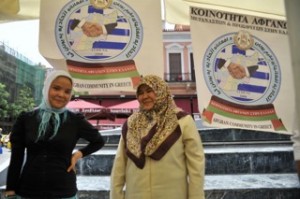 More information are available here (in Greek) :