Messina awarded for "good practice" at European level within the Urbact Project!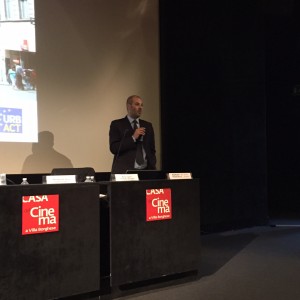 The activities of the LAP are constantly improving.
On the 13th and 14th of November, the municipality of Messina participated in the national meeting organized by the European representative of the program, with the collaboration of the Italian minister of infrastructures and transports.
On the first day all the municipalities shared their progress concerning the LAP, the activities were coordinated by two Secretariat's experts: Mrs. Laura Collini and Mrs. Germana Di Falco.
Meanwhile, the second day was an Info Day addressed to all the italian municipalities, and the main topic was the new project planning.
Daniela Catanoso, coordinator of the project for the municipality of Messina took part in the meeting as a spokeswoman and she was called to explain the winning communication strategies adopted by the City of Messina.