POC Hôt-El
Neighbourhood in transition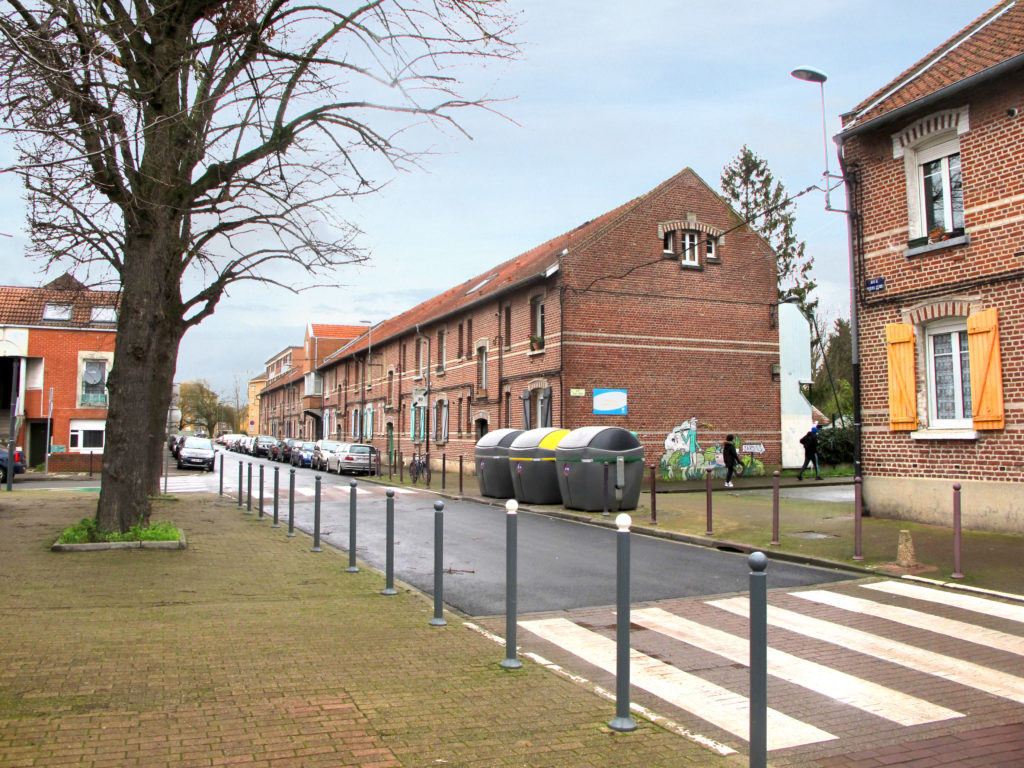 Renovating without harmingthe social capital
Hôt-El, literally "the hotel of Elocques",is the architectural agency BLAU's proposal, carried out by stakeholders of the Hellemmes city project, Lille Métropole Habitat, Eiffage, alandlord and asocial pilot: a "hotel" to serveinhabitants awaiting their new housing and to support them with diverse matters, as work or rehousing, along with social, cultural, environmental and landscaping aspects of the neighbourhood.
More than a house of projects …
The Hôt-El is a place of welcome, a living and sharing environment set up in the ground floor of one of the neighbourhood houses, offering a set of works around the memory of the place, photographs of the construction in 1900, INA archives on the participative renovation in the 80s, coverage on the current renovation, typological models and 3D simulations, a learning garden … all run by the social pilot, handed over by the social stakeholders of the city and neighbourhood associations. In addition, on the upper floors, you can find two drawer housings for people wishing to move side by side or for more fragile people for whom it can be reassuring to be close to the people in charge. More than a house of projects, Hôt-El aims to guide over the few years of construction, be able to exchange and answer questions, reassure tenants and take this opportunity to learn together the art of gardening.
Project holders : Lille Métropole Habitat – Social Landlord
Designer : BLAU Architectes
Stakeholders : Eiffage Construction Nord Pas de Calais , HER , SLAP, les habitants
Photo credits : BLAU Architectes, POC Hôt-El