POC Attention Currency System
Attention as community currency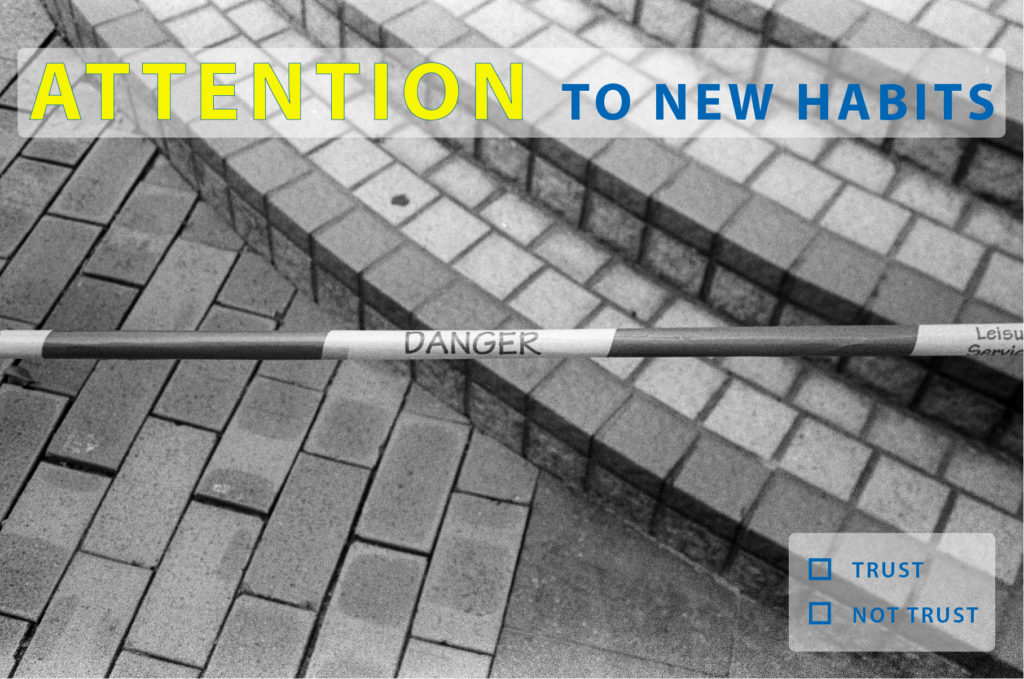 Designing re-encounters
Traditionally, design is used to direct human attention through sensorial means and for specific outcomes, as in the attention economy. This project believes there is value in re-directing attention, for people to create their own values and developing resilience. Part of it could come from re-acquainting people with more awareness, specifically around this new normality. This period thus represents an opportune time for this, since it's easier to stay attentive after such a big change. Yet it takes design to act as an instigator to help create such encounters with people's own ideas and see how they themselves have potentially changed.
Affirmation and self-reflexivity
This scenario promotes a double articulation of attention within city communities. It first encourages community members to notice, create consensus around changes to the communal environment, and develop community-specific value sets that can be converted to a transaction system (1). The attention currency system needs affirmation of both spatial and psychological bonding as a community among local government, business, institutions and residents. Only then the residents' paid and shared attention brings generative value to the community as a whole. On the other hand, the self-reflexive qualities of attention are promoted for each member to attentively notice personal changes in habitual thoughts or desires as a result of the virus (2). This is to reassess one's own perceptual bias when engaging with others. These dual approaches suggest a mindful perspective on how interactions among city residents could be designed along the community-specific values in a post- coronavirus city.
This scenario speculates around attention as a democratised currency based on community-specific value sets and stimulated by localised narratives around recovery.
Project holders : The Hong Kong Polytechnic University – School of Design
Designers: Jen Yoohyun Lee, Marty Miller 
Photo credits : The Hong Kong Polytechnic University – School of Design