POC Returning to campus
Designed to Return to campus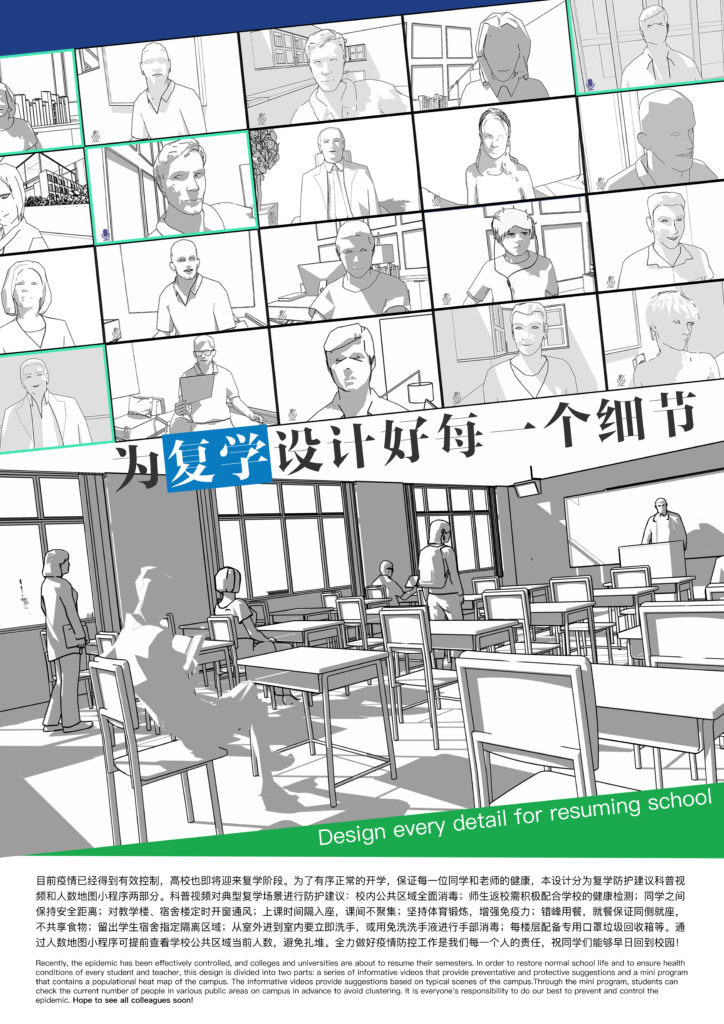 An online platform combining informative guidance and heat maps
To begin with, an informative science video describes the necessary precautions required in different scenarios: public areas on campus should be fully disinfected, teachers and students need to actively participate in health examinations, keeping safe distance, improving health with regular physical exercises, etc. In addition, students can check the current number of people in every public area on campus via a real-time heat map on an applet, to avoid aggregation. The program aims to ensure a safe and methodical school start by advocating that schools and students should take protective measures.
Participation and information
The program is in line with the recovery plan formulated by school's management department, the professional protection suggestions given by experts and students' current situation. During the epidemic, the video mainly introduces the protection measures to the users. After the epidemic, the focus of science popularisation may become environmental protection, emerging technology and health related skills and knowledge. However, it only works if all the users take seriously the instructions.
It is everyone's responsibility to participate in epidemic prevention and control.
Project holders: Academy of Arts & Design – Tsinghua University
Designers: huoqi Jia, Gjieying Zhuang (Angela Chong), Xingyu Lai, Lan Liu
Photo credits: Académie des arts et du design, Université de Tsinghua, POC Returning to campus