POC Monsfabrica
Building the living city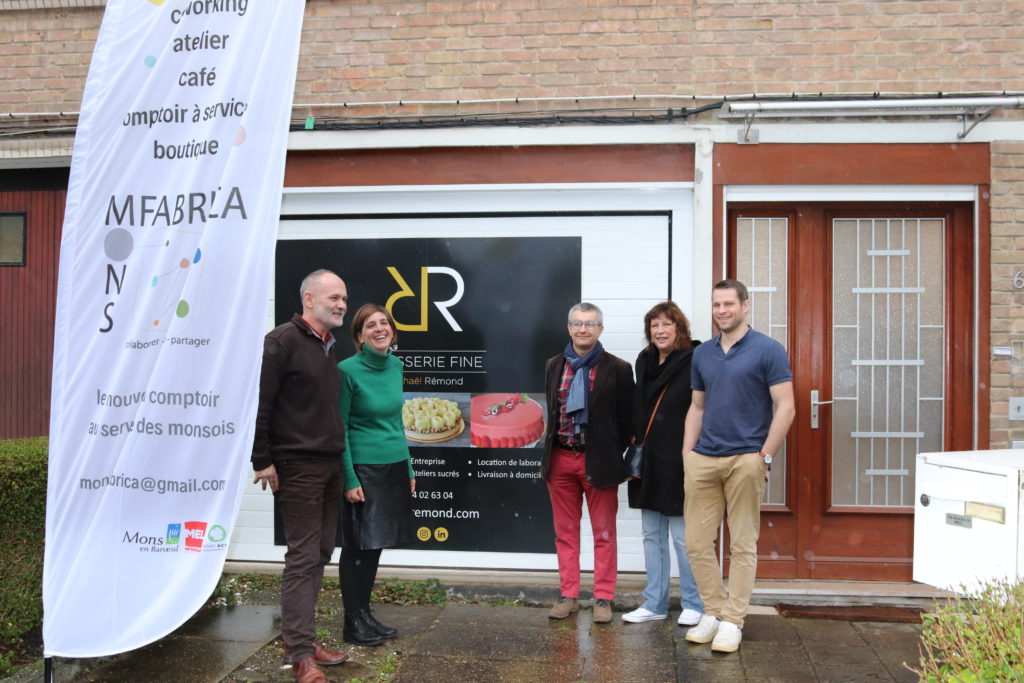 City Making
MONSFABRICA is emblematic of city making: a city made by its citizens in collaboration with the city made top-down, through major urban renewal programs.
The collective foreshadows a co-working space or co-proximity project to welcome aspiring or experienced entrepreneurs, small businesses, telework professionals, job seekers in the lookout for networks, young people engaged in service cooperatives, professionals in need of meeting rooms…
MONSFABRICA gives rise to a profusion of initiatives: repair café, entrepreneurs' aperitif, second-hand market, zero waste workshop, etc. displayed every year outdoors in order to employ new enthusiasts …
Self-renovation
In 2016, the City entrusted the collective with an 85m2 temporary space on the ground floor of an apartment block in New Mons. After 4 years of activity, the premises were described as worn out, closed and cramped, but above all, having nothing to do with what the association represents today. With Marie-Julie Rock, positive innovationfacilitator, the collective undertakes a series of workshops to create together a stronger and more welcoming incarnation of MONSFABRICA, along with programming the activities and layout of a new, larger, space, but guaranteed at best in about 2 years. Collective renovation workshops of the old space while awaiting the new one: large white and black boards to better work together, light increased by mirrors and a mirror ball, offices made more modular, a nap room, plants and vegetal wallpaper to create a natural framework, etc.
MONSFABRICA changes the same way it makes of the city: by reusing what's already there, with a good amount of humanity, collective intelligence and small means, multiplied by all the collaborative design…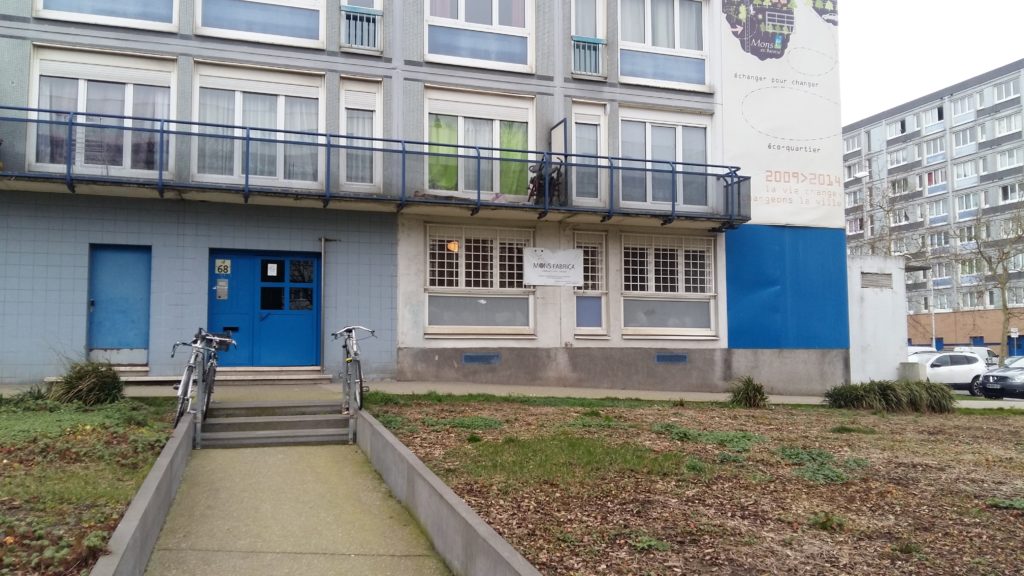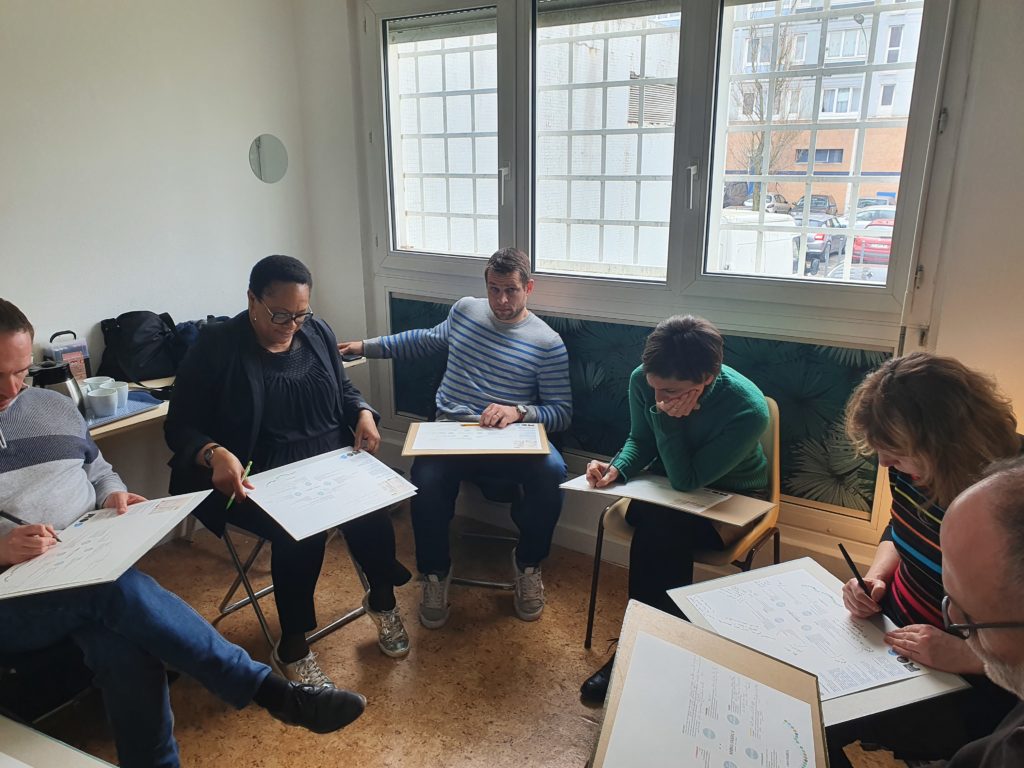 Project holders :Association de préfiguration MonsFabrica: Emeric Debrauwer,CharlotteFilbien
Designers :Marie-Julie Rock, Positives innovations
Stakeholders : Ville de Mons en Baroeul,ANIS,Mouvement desentrepreneurssociaux (MoUVes)
Photo credit : Marie-Julie Rock, Positives innovations