POC Wellice
Living in your workplace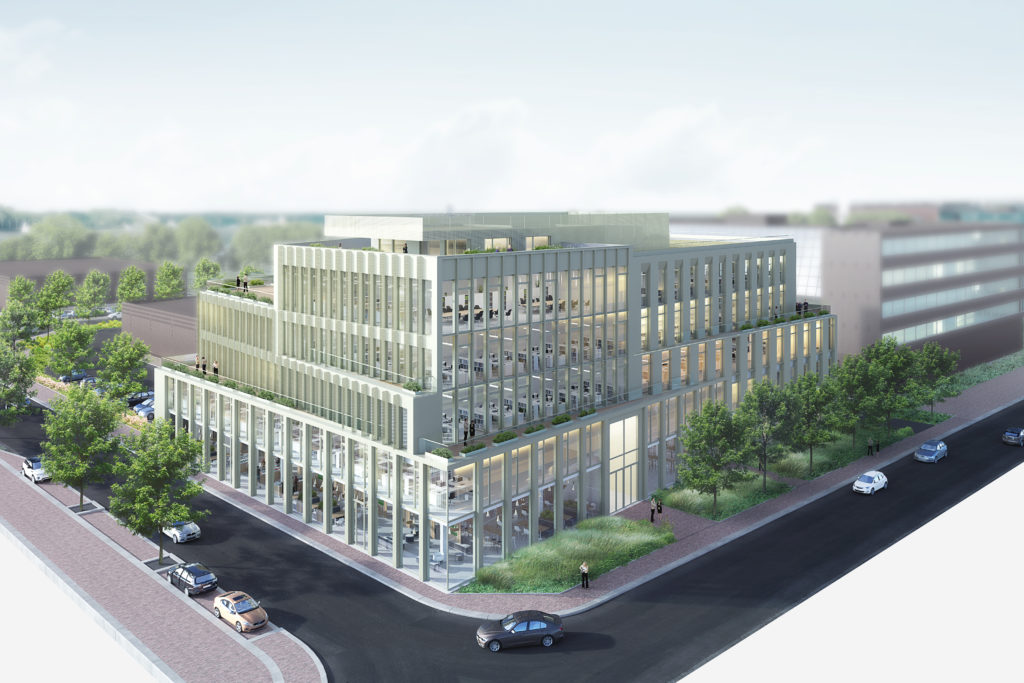 Responsible, pleasant and integrated 
Wellice, led by the real estate developer Ceetrus, is a major urban development project in Villeneuve D'Ascq and within the European Metropolis of Lille. The offices will be close to shops and leisure facilities. They will enable new jobs in a well-thought environment, in terms of provided service quality and environmental approaches: rainwater recovery, shared roof terrace, urban agriculture demonstrator, bicycle storage space on the ground floor, green wall filtering indoor air, etc. The project is led by committed local actors. The site plans to become more responsible and cleaner through, for instance, selective waste sorting, low carbon impact techniques to fill in old quarries underground, etc.
Taking ownership of the interior
Wellice's project design has been studied in great detail. However, Ceetrus wishes to carry out, with future tenants, participatory design processes for the signage, image and communication of the building and the interior's layout, so that users may take ownership of their workspace. This future workplace encourages well-being and simple daily gestures: using the stairs rather than the lift, communicating on the recovery of the volume of water saved, planting and maintenance of the bins provided for this purpose on the terraces, sharing bicycle use, use of the showers and changing rooms, level of use of the terrace, etc.
Project holders : Ceetrus France, Projectim (accompanies Ceetrus as Delegated Project Manager)
Stakeholders : Ville de Villeneuve d'Ascq, Agence Paindavoine Parmentier
Photo credits : Ceetrus France, Projectim