POC CycLab
Lego-bike
Equipping entrepreneurs with bikes
The projectCycLab', developed by the design agency Unistudioand the brand Twelve Cycles,aims at promoting these responsible initiatives and support the launch of individual companies.
Their solution is to simplify the access to adaptive cycling equipment, in line with the specific needs of a variety of professions: deliveries, at-home services, sales, catering, events…
Resulting in an array of accessories for cargo bikes, ranging from storage boxes, to stand shelters, to worktops, to hook locations, to lights and communication, all are designed to be adaptable to one another.
Bikepooling
Particular attention waspaid to the ease-of-assembly of the elements, so that they would beeasily removable.It is a rather relevant feature for multipurposeactivites: collecting packagesin the morning,sellingin the afternoon and carryingchildren duringweekends,for example!
It alsoenablespotential vehiclepooling between professionals, each person owningtheir own equipment,but sharingabike. A first prototype will be tested in real-life,as part of Lille World Design Capital 2020,in order to collect user feedback and further define thenew concept.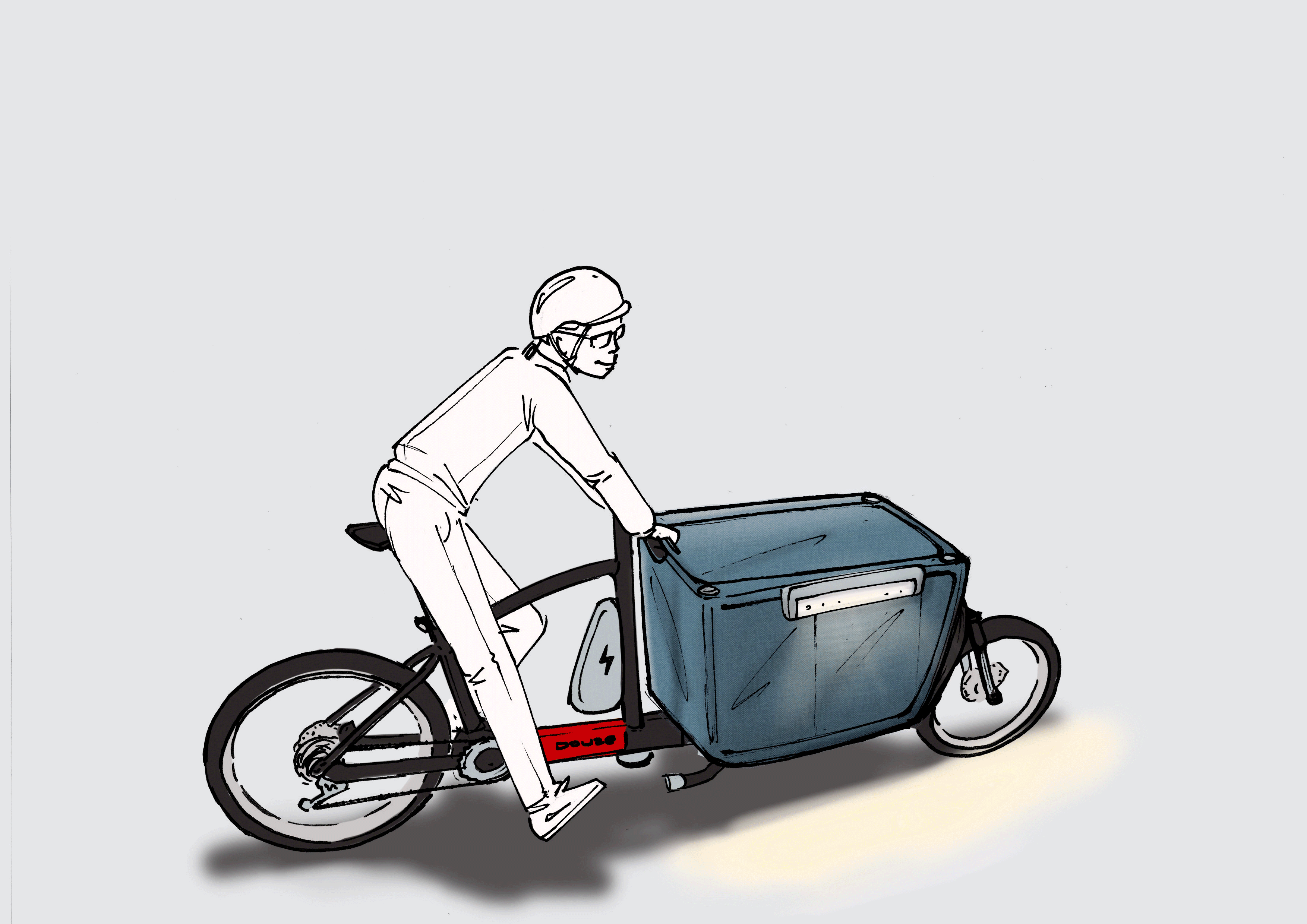 Porteurs de projet/Project holders :Unistudio
Designers :Adrien Ciejak, Pierre Feyrit, Antoine Leclercq, Pierre Masset, Paul-EtienneMéligne, Emeline Surgé
Acteurs/Stakeholders : Double cycles
Crédits photo / photo credit : Unistudio