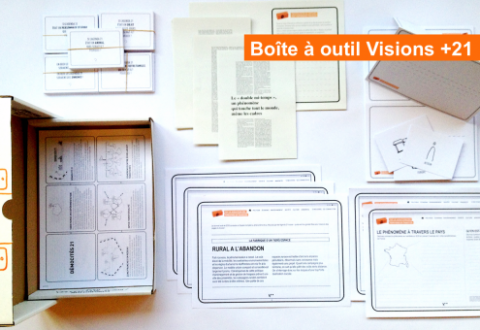 Pour permettre aux collectivités locales de s'emparer des réflexions du groupe de travail national sur les "Agendas 21 de demain" et d'animer une démarche de prospective de leur propre Agenda 21 local, une boîte à outils a été développée au cours de l'année 2013. Des collectivités en Gironde, en Midi-Pyrénées et en Bretagne ont contribué […]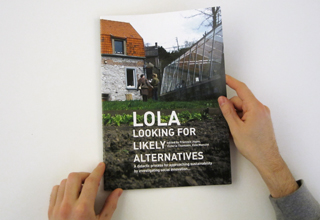 This brochure introduces to the LOLA Toolkit. It gives an overview of the genesis, intentions and goals of the project as well as a panorama of possible implementations that could be elaborated from all the toolkit material available on line.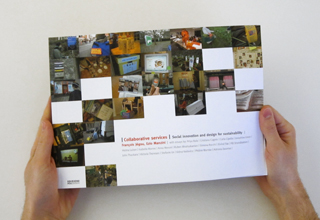 This book presents the scenario of collaborative services with a range of solution examples, design guidelines and conceptual background on how design could support social innovations promising in terms of sustainable development…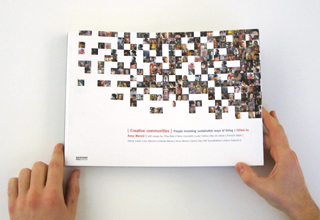 The book is about social innovation as a driver for sustainable technological and production innovation. Adopting a design perspective, it presents several case studies and their providers, the creative communities, where individuals and communities use existing resources in a creative, original way to bring about system innovation.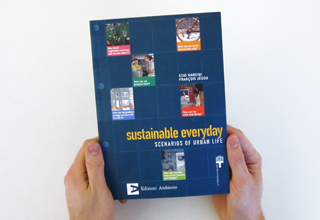 What might everyday life be like in a sustainable society? How do you take care of yourself and other people? How do you work, study, move around? How do you cultivate a network of personal and social relationships and create an undistorted relationship with the environment?
What do the sustainable societies we are able to imagine today have in common? How wide a range of options do we have open to us on the basis of these common elements?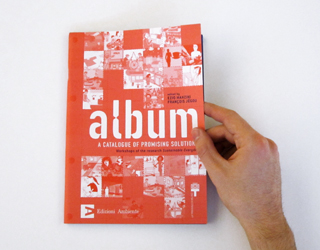 A catalogue of 72 promising solutions to answer as many questions about everyday life. A collection of cosmopolitan ideas of local origin, but with the energy necessary to carry them all over the world.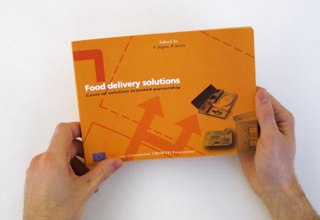 Food Delivery Solutions presents and discusses three proposed solutions for very specific needs: the needs of people with reduced access to food. These solutions have been developed adopting a particular set of instruments (the Solution Oriented Partnership Framework Methodology) to combine a variety of stakeholders with the aim of achieving effective, contextualised and sustainable results.
Solution Oriented Partnership is about the conception and development of solutions. More precisely: it is about industrialised, contextualised, sustainable solutions that are produced and delivered by networks of partners: the solution-oriented partnerships. It is also about a new idea of industrialisation: an advanced industrialisation with the capacity to bring a multiplicity of players together to collaborate in an effective way, with a view to sustainable objectives.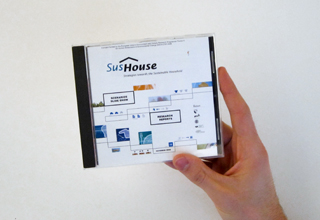 "SusHouse, Strategies Towards the Sustainable Household: Scenarios slide show and Project Reports", European Research Porject funded by the Environmental and Climate Research Programme Theme 4: On Human Dimensions of Environmental Change.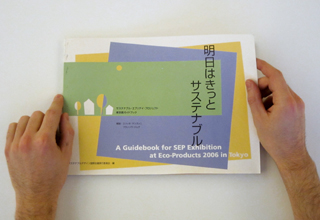 A Guidebook for SEP Exhibition at Eco-Products 2006 in Tokyo.