POC Parking de Roubaix
Voucher for a trip to Roubaix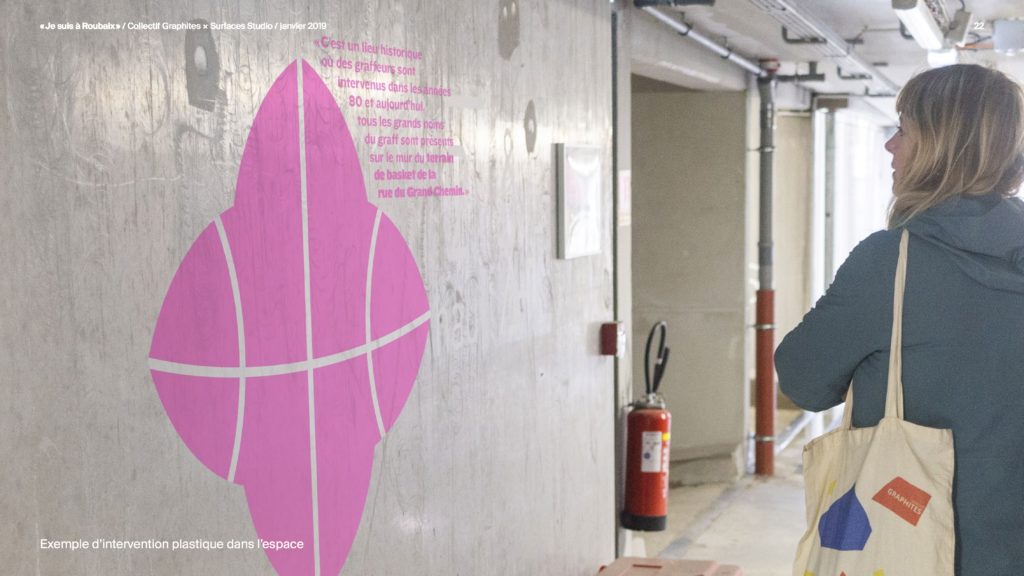 A sensitive car park to be appropriated
In Roubaix's train station's parking, visitors will be able to discover plastic interventions that, imagined by the collectives Graphites and Surfaces Studio, highlight some of the city's details, places that carry the emotion sand memories of its citizens. Within the parking, different shapes, along with graphic and colourful illustrations of various sizes, accompanied by written and audio testimonials,are displayed. Sometimes clearly visible, other times more hidden in order to generate a surprise. Thus, at each level, an emotion is highlighted by a poetic and playful scenographic experience. The project, carried out by SEM Ville renouvelée, offers new perspectives of appropriation and invites visitors to wanderin a place that gives a preview of the city.
A participatory project
Good for a trip to Roubaix offers the opportunity to meet the people of Roubaix, to collect their feelings, their testimonies and their experiences of the city through a sensitive positive prism. The aim of this approach is to identify Roubaix's warm and resourcing places, which will take place on the walls of the station's parking. The purpose of this participatory collection is to bring together different viewpoints and experiences, but also to create a link between the people and the project through the appropriation of a concept of parking "to be visited". For Roubaix's residents, citing these places is also an opportunity to project themselves mentally into their daily lives, to take a step aside to concentrate on the emotions that the city provides and to participate in giving a new look to Roubaix.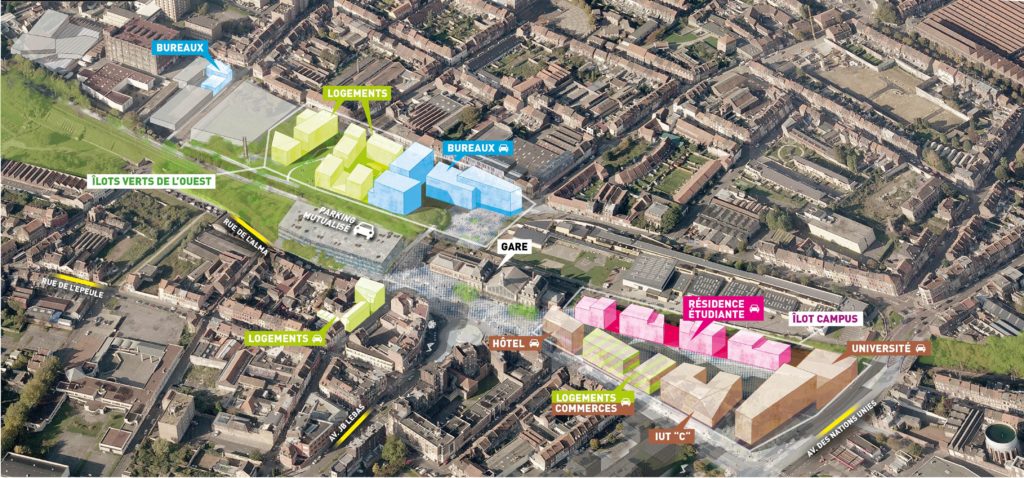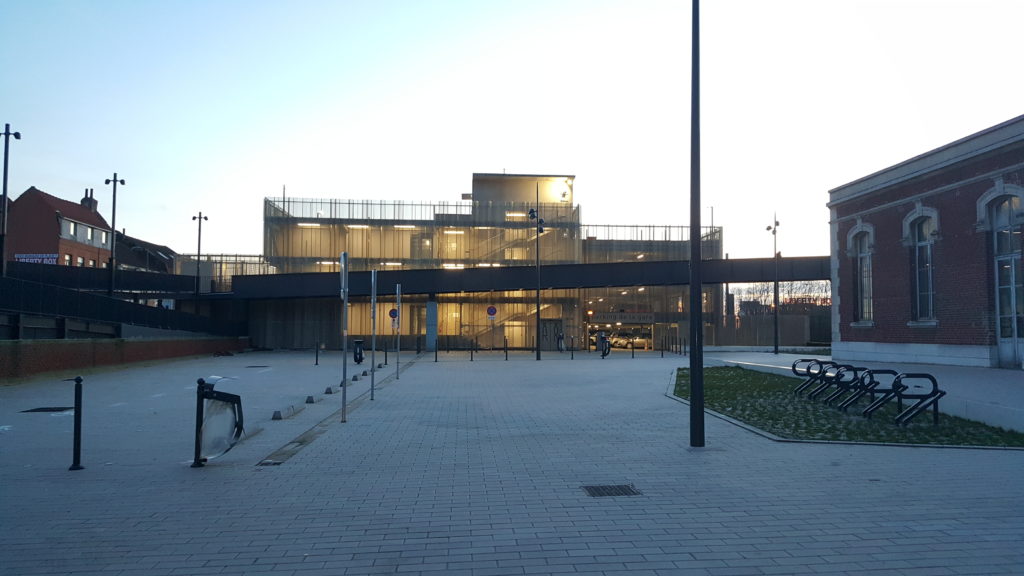 Project holders: SEM Ville renouvelée
Designers: collectif Graphites, Surface Studio
Photo credit: collectif Graphites