Eco, bio and natural fair at "Traian" Market Vaslui
April 24, 2013
Contributor:   Vaslui
Workshop: Governance, synergies and local systems /  Local markets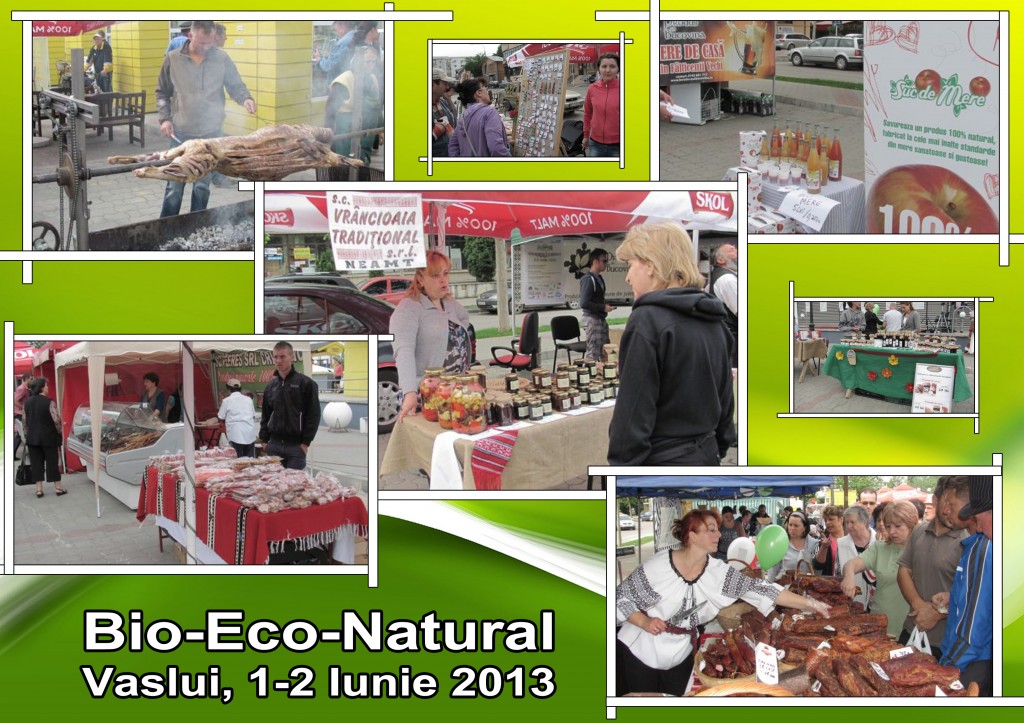 At it's first edition, the selling exhibition "Bio-Eco-Natural" attracted hundreds of Vaslui citizens who wanted to see and why not to buy products made from organic, naturally or organic materials.
Either we speak about food, fresh juice, beer or even clothing or jewels, the exhibitors gave Vaslui  audience bio-environmental products and services that have been highly appreciated by people.
The exhibition was  part of the program dedicated to the Environmental Protection Agency Vaslui "Environment Day" and addressed, first and foremost, to persons who want to adopt a healthier lifestyle.
http://adevarul.ro/locale/vaslui/foto-targ-produse-eco-bio-naturale-piata-traian-vaslui-1_51a9dcf4c7b855ff5648f644/index.html