W#3 STRATEGIC STAKE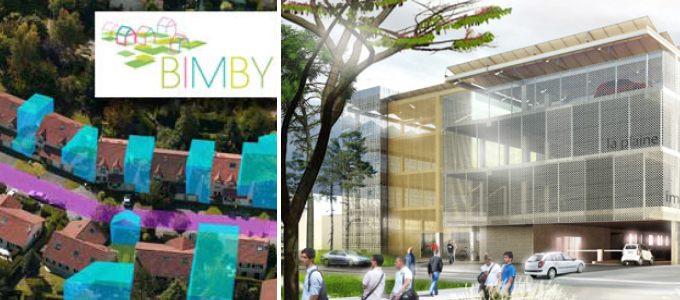 OPTIMIZATION OF URBAN SPACE
STRATEGIC STAKE : Optimizing the use of urban spaces and organizing various functions arrangements (urban agricultural areas, parking spaces, etc..) for similar or multifunctional uses.
FOCUS : Valuing spaces and residual potential of the city. Taking advantage of spaces and surfaces that are not used in the urban environment …
---
OPTIMISATION DE L'UTILISATION DES ESPACES URBAINS
ENJEU REGIONAL STRATEGIQUE : Optimiser l'occupation des espaces urbains et agencer de manière optimale les différentes fonctions  (surfaces agricoles urbaines, espaces de parkings, etc.) pour le même usage ou un usage multifonctionnel.
FOCUS : Valoriser les espaces et les potentialités résiduelles de la ville. Tirer parti des espaces, surfaces non utilisées en milieux urbain…
---
OPTIMALISERING VAN DE STEDELIJKE RUIMTEN
Welke businessmodellen voor een optimalisering van het gebruik van de stedelijke ruimten en een optimale inrichting van de verschillende functies (stedelijke landbouwoppervlakken, parkeerruimten, enz.) met het oog op eenzelfde of een multifunctioneel gebruik?