NNOF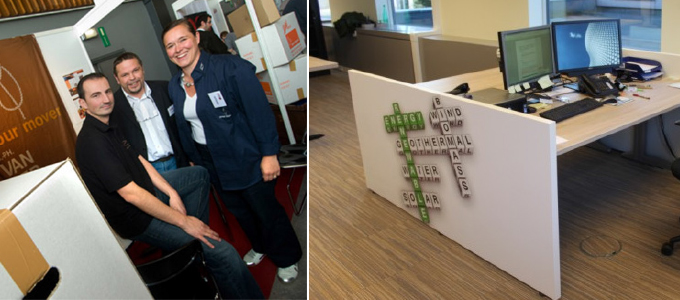 Nearly new office facilities
How to rethink the office furniture lifespan with an up-cycling logic? How to rethink complementarity and synergies between companies in the same sector to provide a service with added value? 
---
Comment repenser la durée de vie des mobiliers des bureaux dans une logique d'upcyclage ? Comment repenser la complémentarité et les synergies entres entreprises du même secteur afin d'offrir un service à réelle valeur ajoutée ?
NNOF est un nouveau concept tourné vers l'avenir et développé par des sociétés du secteur de l'aménagement de bureaux qui pronent un mode d'entreprise écologique et durable.
Your Mover et Your Mover Logistics offrent un service d'entretien et de réparation préventif et correctif afin de garantir une plus grande longévité aux meubles de bureau. Remus recherche ensuite des débouchés et des marchés (asbl, spin-offs, etc.) en vue d'offrir une deuxième vie au mobilier ainsi réhabilité. Et enfin, D&C Services essaie d'intégrer un maximum de matériaux et d'éléments de récupération dans ses nouveaux concepts de bureaux, tout en respectant l'esprit du nouveau concept et le sentiment 'look&feel'.
---
Read more / En savoir plus :