J'ECONOMISE MA PLANETE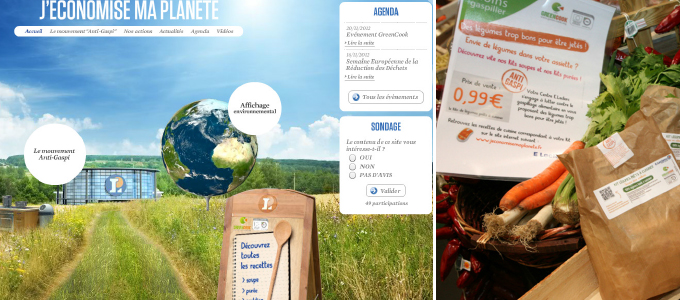 How to value the supermarket food which is about to be thrown away, by transforming it within the store and re-giving it immediate value?
---
Comment valoriser les aliments sur le point de devenir invendus en les transformant au sein de la grande surface, et en leur donnant une valeur ajoutée immédiate ?
La société de grande surface Leclerc (France) a collaboré avec la société Greentag pour mettre en place différentes actions stratégiques pour réduire le gaspillage alimentaire et développer de nouveaux produits/services auprès de leurs clients (réalisation de smoothies avec fruits invendus; sachets légumes; sandwichs avec produits périmés du jour.)
Le concept pourrait être adapté pour voir émerger un ecosystème de microentrepreneurs s'appuyant sur un partenariat privilégié avec les grandes surfaces pour valoriser sur place toute une série d'aliments sur le point d'être jetés.
---
j'economise ma planète, here