CMDU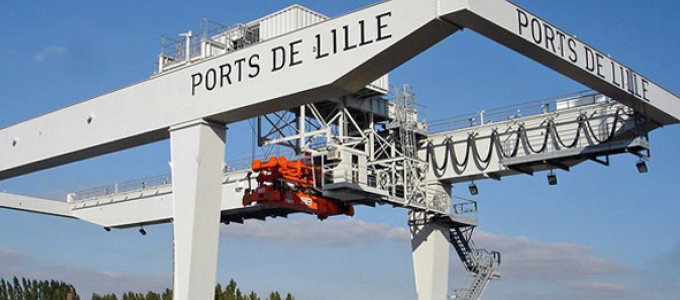 Centre Multimodal de Distribution Urbaine (CMDU)
How to rethink the city logistics as an exchange of flows and interconnected materials with a systemic approach?
---
Comment repenser la logistique en ville comme un échange de flux et de matières interconnectées selon une approche systémique?
Les Ports de Lille sont le maître d'ouvrage d'un projet de centre multimodal de distribution urbaine (CMDU). L'objectif du projet est de réceptionner des marchandises via des modes lourds (voie fluviale, route, fer), de les traiter (alloter, désalotter) pour ensuite les livrer en centre ville. Le projet vise également à développer une « logistique inverse » consistant à reprendre des déchets.
Le modèle économique du CMDU cherche à combiner 3 dimensions : proposer une nouvelle offre de services (logistique inverse par exemple), réduire les externalités négatives, développer la performance des services existants.
Les externalités positives à identifer sont les impacts en termes de réduction du nombre de trajets liés au transport de marchandises, notamment la réduction de la présence de gros véhicules en ville (embouteillages, détérioration de la chaussée), la possible réduction de l'accidentologie, la réduction des gaz à effet de serre et l'impact sur la santé. Une fois les externalités identifiées, il faut réussir à les évaluer, puis trouver des acteurs prêts à prendre en charge monétairement une partie des effets positifs, au regard de leur champ de responsabilité. Le projet fédère de nombreux partenaires coordonnés par les Ports de Lille (géré par la CCI) : ingénierie en systèmes d'information, professionnels du transport et de la logistique, de la distribution et du commerce, partenaires institutionnels et collectivités locales, recherche académique.
---