W#4 STRATEGIC STAKE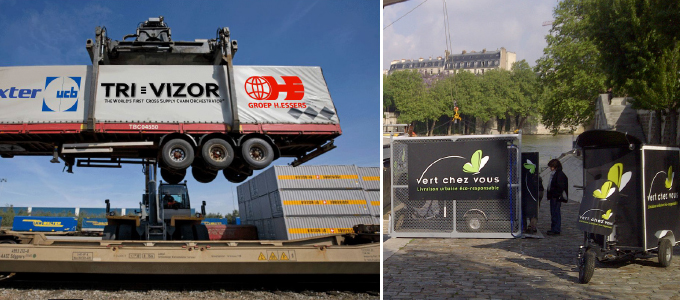 URBAN ECO-LOGISTIC
STRATEGIC STAKE : Optimizing the transport of wares, reducing the densification of urban transport.
FOCUS : Last mile logistic: reducing the environmental impact of the final logistic distribution to stores and from stores to homes…
---
ECO-LOGISTIQUE URBAINE
ENJEU STRATEGIQUE REGIONAL : Optimiser le transport des marchandises, réduire la densification du transport urbain.
FOCUS : Logistique du dernier kilomètre : réduire l'impact environnemental de la logistique de distribution finale des commerces et la logistique commerces > domicile…
---
STEDELIJKE ECOLOGISTIEK
Hoe een nieuwe ondernemingsactiviteit creëren rond de optimalisering van het goederenvervoer en een vermindering van de verdichting van het stedelijke transport?