ECONATION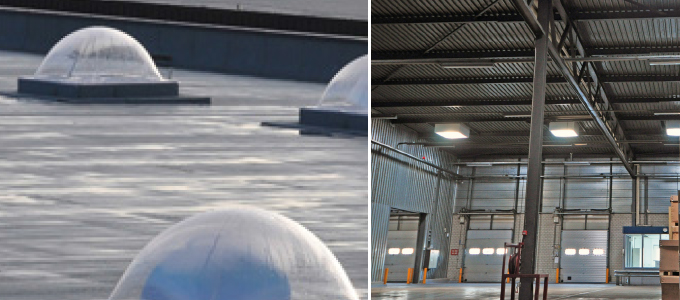 How to reduce energy consumption by rethinking access to light with a contractual performance approach?
---
Comment réduire sa consommation énergétique en repensant l'accès à la lumière dans une approche contractuelle de performance ?
Dans cette solution, le client prête une partie de son toit à EcoNation (1 à  3% de la surface totale du toit est suffisante pour fournir la lumière journalière) afin d'installer des lanterneaux (LightCatchers). Ceux-ci assurent une lumière naturelle suffisante durant la journée et permettent dès lors une diminution des factures d'électricité du bâtiment. The Light Energy model est applicable pour les industries, les bâtiments publics ou commerciaux d'une surface minimum de 5000 m². Pour les plus petite surfaces, il est possible de créer des groupements d'intérêt.
---
Econation : Website