URBAN FOOD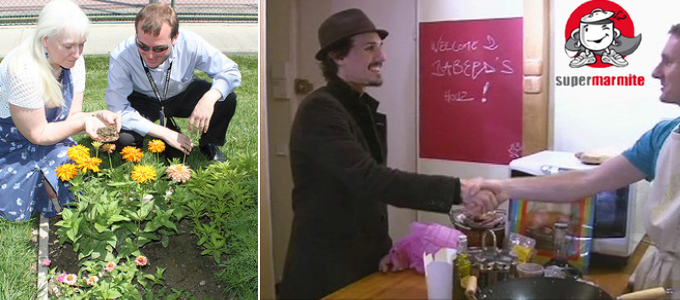 How to improve alimentary efficiency in cities? How to connect the possibilities/potential one may have with the requests/needs of the others?
---
Comment améliorer l'efficacité alimentaire des villes? Comment mettre en relation les possibilités/potentiels des uns avec les demandes/besoins des autres?
"Alimentation urbaine" est une plateforme d'intensification de la résilience en matière de production et de préparation alimentaire en ville à travers la mise en relation des particuliers, la gestion des échanges, le suivi et le contrôle des relations entre les utilisateurs.
Pratiquement, la plateforme peut mettre en relation:
– des propriétaires qui souhaiteraient mettre en production leur jardin (potagers pooling);
– des cuisiniers en recherche des mangeurs en demande de petits plats « maison » près de chez eux;
– etc.
La plateforme  se rémunère sur chaque micro-transaction, augmente globalement l'efficacité alimentaire des villes et génère les emplois nécessaires à son fonctionnement.
La plateforme  est basée sur différents projets ayant trait à l'amélioration de la qualité de l'alimentation de la population urbaine tels que, entre autres:
– la mise en place de réseau de potagers urbains;
–  l'échange de plats cuisinés maisons (Food Communities aux Etats-Unis ou encore  www.super-marmite.com en France);
– le partage de la convivialité d'un repas (colunching.com);